Vacation Bible School
Zoomerang is a sanctity of life VBS in the land down under! Like a boomerang, we are returning kids to the value of life, from the lives of preborn babies to eternal life in the kingdom of God. You'll marvel at the unforgettable wildlife, culture, and beauty of Australia while discovering that from the tiniest to the oldest, each person is made in the image of God—wonderfully designed to know him and live for him!
Join us August 1 -5 @ 6:00 pm.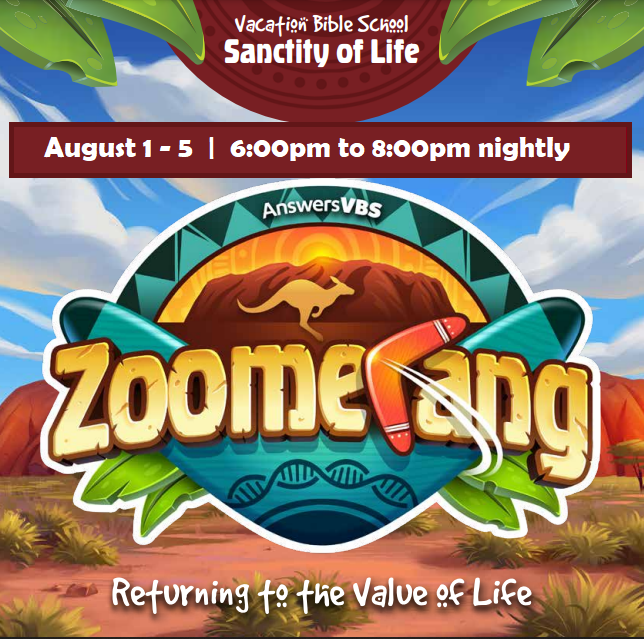 Welcome
We cordially invite you to come and share in any of our services or church activities. We would be excited for any opportunity to meet you and get to know you. Our church is committed to providing a place where anyone can learn about Jesus Christ and get to know Him in a personal way. We encourage diligent Bible study, enriching fellowship and loving care for everyone.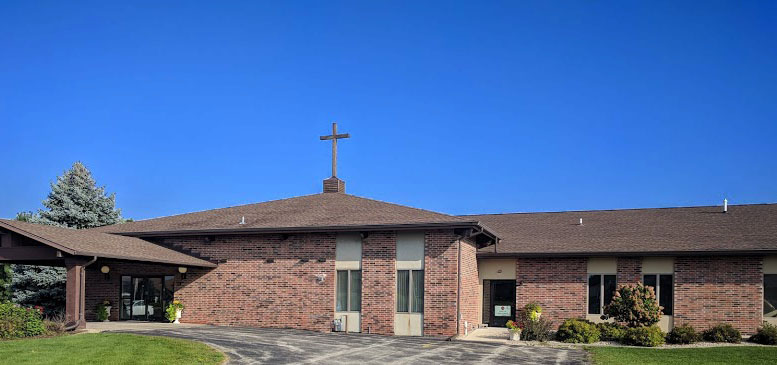 Our Core Values
Seeking to be close to God will be our first priority.
Discovering and doing what pleases God pleases us.
Leaders prepare God's people to works of ministry.
Fathers and mothers train their children to be like Jesus.
Homes and community settings are the primary sites of church ministry.
Our eternal focus shows.
Our Name
Evangelical: Identifies our commitment to the proclamation of the Gospel and to the authority of the Scriptures as the only safe and sufficient guide to a life of faith.
Free: Identifies our belief that salvation is (by grace alone) a free, unmerited gift of God to a sinful humanity.
Church: Identifies us as a group of people who, by faith in Christ, have been called together as a type of family to worship and serve the Lord.
Our Vision
We are committed to a proclamation of God's Word that is clear, theologically sound and communicated in a relevant and practical way. The end result of our proclamation is people who have a personal relationship with Jesus Christ and are eager to please God by applying His Word to every area of life.
Read More
Contact us
If we can be of service, or if you have questions, please let us know.
Phone :
Email :
Address :
501 Country View Drive, DeForest WI, 53532